Přehled
CEITEC Brno University of Technology is opening the PhD programme ADVANCED MATERIALS AND NANOSCIENCES CEITEC  
Start your scientific career at CEITEC Brno University of Technology – Central European Institute of Technology with our PhD School!
CEITEC Brno University of Technology is a part of CEITEC's scientific centre of excellence. Since 2011, it has formed a key component of cutting-edge research infrastructure with unique facilities and conditions for both basic and applied research in advanced nanotechnology and advanced materials.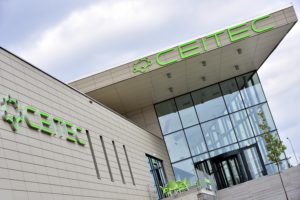 We offer a unique inter-institutional graduate programme, which in general is based on CEITEC research programmes. Currently, one doctoral programme is available – Advanced Materials and Nanosciences http://amn-phd.ceitec.cz/.
Currently, we offer more than 150 topics based on CEITEC BUT research programmes for the academic year 2021/2022. http://amn-phd.ceitec.cz/topics/
The aim of the CEITEC PhD School is to provide students from around the world an opportunity to get an education in contemporary scientific disciplines – with the standards of excellent foreign scientific institutions – in the inspiring environment of the city of Brno, which has been long established as a city of science and electron microscopy, and is also the birth place of J. G. Mendel.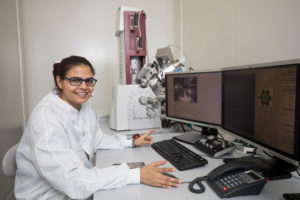 CEITEC is a centre for progressive, innovative education that encourages scientific creativity in its research groups and a fostering of the principles of engagement. There are currently about 123 PhD students coming from over 15 different countries (more than 44 % of all students are of foreign origin), ensuring a rich and diverse academic environment.
More information about admission terms, topics, and the application can be found at http://amn-phd.ceitec.cz/admission-step-by-step/.
Apply now and be member of our CEITEC international scientific family!
https://www.vutbr.cz/eprihlaska/cs/zadani/vybrat-obor/fakulta/20514
The call will be open from 24 May to 2 July, 2021.
Contact:
CEITEC Brno University of Technology
Purkyňova 656/123
Brno, Czech Republic
Social media:
FACEBOOK: https://www.facebook.com/CEITEC
INSTAGRAM: https://www.instagram.com/CEITEC_Brno/
LINKEDIN: https://www.linkedin.com/company/ceitec—central-european-institute-of-technology
TWITTER: https://twitter.com/CEITEC_Brno