Přehled
Project: Amphiphilic polymer solutions under confinement: the interplay and competition of entropic, enthalpic and hydrodynamic interactions
Research group: Complex polymer systems
Amphiphilic polymer solutions under confinement: the interplay and competition of entropic, enthalpic and hydrodynamic interactions
Contact person and project supervisor: Assoc. Prof. Zuzana Limpouchová, zl@natur.cuni.cz
Research group: Complex polymer systems http://physchem.cz/research/complex-polymer-systems/
Leader of the research group: Prof. Karel Procházka, karel.prochazka@natur.cuni.cz
Department: Physical and Macromolecular Chemistry
Project summary
The copolymer behavior in a physically confined environment (typically in porous media) is influenced not only by the competition of entropy to enthalpy of chains as in homogenous solutions, but also by the interaction with walls, spatial restriction and confinement-induced entropy loss. These effects provide opportunities to observe specific effects and to obtain novel nanostructures useful for advanced applications. The use of surfaces containing stimuli-responsive groups enables to control adsorption-desorption of copolymers. Such materials are very interesting from application point of view (drug delivery or molecular switches). Further, the detailed knowledge of the conformational and self-assembling behavior of copolymers under confinement is necessary also for correct interpretation of results of separation techniques which assume the flow of polymer solution through microporous media. Their interpretation requires the understanding of the competition and cooperation of thermodynamic and hydrodynamic effects on the conformational and sorption behavior of copolymers confined in pores.
Profile of an ideal candidate: MSc. or equivalent in Chemistry, Physics or a related field and background in statistical mechanics, soft matter, and polymer science is required. Skills in molecular simulations, programming and Linux are welcomed.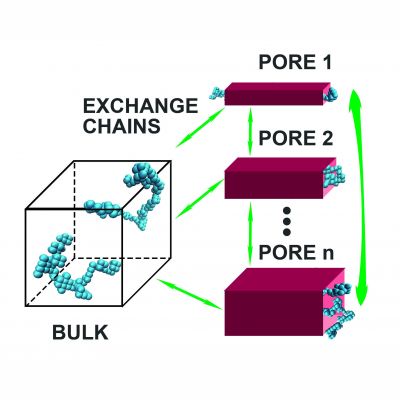 Deadline for application
March 13, 2020
Research group
Complex polymer systems
Research group leader
Prof. RNDr. Karel Procházka , CSc.

Project supervisor
doc. RNDr. Zuzana Limpouchová , CSc.